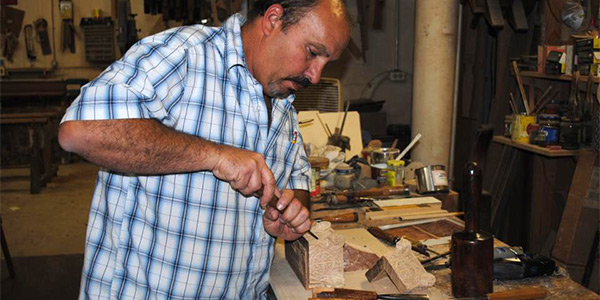 Antique Furniture Restoration in New Orleans, LA
Wood Furniture Repair and Design
Since 1973, The Renaissance Shop, LLC has been offering furniture design and custom furniture repair in New Orleans, Gretna, Metairie, and Kenner, LA that rivals the finest furniture producers of Europe in the 1800s.
Our Services
Here is a closer look at the different high-quality services we can provide:
Antique furniture repair: Our wood furniture repair in New Orleans, LA, will bring your damaged furniture back to life. We can replace missing pieces and provide general repairs.
Refinishing: Refinishing is about more than just cleaning and polishing; it is about restoring a crafted piece back to its original splendor. Our antique furniture refinishers offer complete antique furniture restoration!
Custom-made furniture: Bring your design fantasies to life by hiring our skilled, fourth-generation craftsmen to create one-of-a-kind furniture for your home or business.
Trim: Our attention to detail and high rate of precision make us the ideal team to repair and maintain your trim.Antique Furniture Restoration
Painting: Painting furniture requires a delicate touch and an eye for accuracy, and you will find both at The Renaissance Shop, LLC.
Statues: We are happy to restore, repair and even provide custom design and building work for statues of all kinds.
Objects of art: Our team of experienced and highly skilled craftsmen will be happy to restore your antique art pieces.
Jesso mirrors with gold leaf finish: Jesso mirrors are ornate and stunning, and our team can create one of any size and style you desire.
Get Striking Results
Whatever services you trust The Renaissance Shop, LLC to provide, you will be impressed with our high level of professionalism, our attention to detail and our striking results. For more information on antique furniture repair or to receive a free quote or antique furniture restoration, please give us a call at 504-525-8568, or visit our Contact Us page. Our antique furniture refinishers look forward to hearing from you!